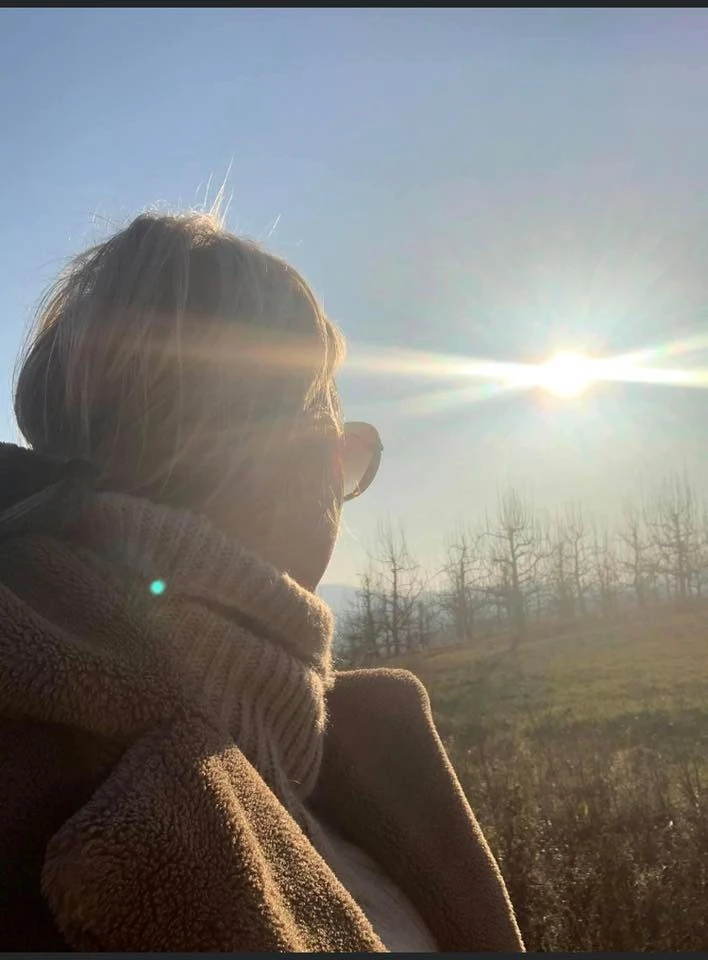 Osnovni podaci o kursu
Zašto se dešava da dolazi do različitih obolevanja što na telesnom, što na psihičkom i duhovnom nivou i na koje načine se možemo tome oduprieti možete otkriti na radionici "Lightworker"
Dotaknućemo se:
♦ Energetske komunikacije
♦ Energetskog čišćenja
♦ Energetskog polja
Program:
♦ Live javljanje
♦ Otvorena pitanja (live)
♦ Vežbe / Treninzi / Metode
♦ Vođene Meditacije ( na osnovu teme)
♦ Uvođenje u energetski rad, energetske procese, isceljivanja
♦ Upoznavanje svoga ili svojih duhovni vodiča
♦ Rad sa Duhovnim vodičima
Kao bonus na radionici:
Vraćanje izgubljenih delova sebe.
Zašto je to bitno i koliko je bitno bice objašnjeno na radionicama!
Kreator i voditelj programa Edita Malkić Mešanović
Edita je neko ko se više od 20 god. nalazi na putu ličnog i duhovnog razvoja.
Preko 10 god. radi uspešno sa klijentima širom sveta.
Osim što je Dipl.Socijalni pedagog, Edita je i neko ko radi kao Edukativni trener za odrasle i omladinu, takodje radi na polju psihosocijalne kompetencije za omladinu, ujedno je i Dipl. Coach, Reiki učitelj,  Regresoterapeut i Energetski iscelitelj.
U sedmoj godini dobija svesnost šta znači biti visoko sensibilan, empata. Kroz te spoznaje se njen život menja, počinje da vidi i da oseća ljude na nivou koji je za nju kao za dete zastrašujući i nepoznat. Vidi bolesti koje ljudi nose u sebi, vidi i oseti blokade sa kojima se mnogi muče.
Tokom svog odrastanja ulazi u razne fizičke i psihičke bolesti kako bi kroz ta čišćenja prihvatila poklone koje je dobila rodjenjem…
Danas su to darovi koje koristi kako bi podržala druge u njihovom razvoju, isceljenju i napretku.
Danas su to darovi koje deli sa svetom kako bi ovaj svet zasjao sjajem ljubavi.
Ako želite da budete istrajni u svom ličnom razvoju i da vas kroz objave i storije stalno podsećamo da Život nije borba, život je balans zapratite nas na instagramu lifeabalnce.rs
Show More
Šta ćeš naučiti?
Radionica će vam pokazati zašto dolazi do:

Depresije

Aksioznosti

Paničnih napada

Gubljenja fokusa

Osećaja izgubljenosti

Unutrašnje praznine

Nezadovoljstva, ravnodušnosti

Gubljenja lične vrednosti

Osećaja beskorisnosti

Gubljenje osećaja za sebe i sve oko sebe

Dobićete mogućnost da naučite prepoznati procese u kojima se nalazite, koji se u vama odvijaju, da ih razumete i kako na njih da reagujete, kako da ih prihvatite i okrenete u produktivnost

Imaćete priliku da se suočite sa energetskim radom, da spoznate šta zaista energija jeste, koje mogućnosti možemo da imamo sa pravilnim upravljanjem energije i kako da energija radi za nas, a ne protiv nas
Student Ratings & Reviews
No Review Yet