Meditacije za životne izazove – besplatni Masterklas
About Course
Michael B. Beckwith, svetski poznati duhovni učitelj, napravio je prekrasan masterclass u kojem nam, koristeći fuziju duhovnih učenja i moćnih meditacija, pomaže razotkriti poruke skrivene unutar naših najvećih izazova.
Description
Jednom kada uistinu shvatimo umetnost i znanost meditacije za životne izazove, naše percepcije i reakcije na stresove se iznenada menjaju. A s ovom promenom dolazi i prilika da stvorimo život koji je usklađen s našom svrhom. 🙏
Ovaj zanimljiv masterclass – Sada možete pogledati potpuno besplatno
Kroz učenja puna mudrosti i moćne meditacije, koji vam omogućuju da istražite vlastite rane vezane za strah, Michael će vas odvesti na transformativno putovanje kako biste ponovno programirali svoj um i mogli postati aktivni učesnik u načinu na koji se život odvija oko vas. 🤗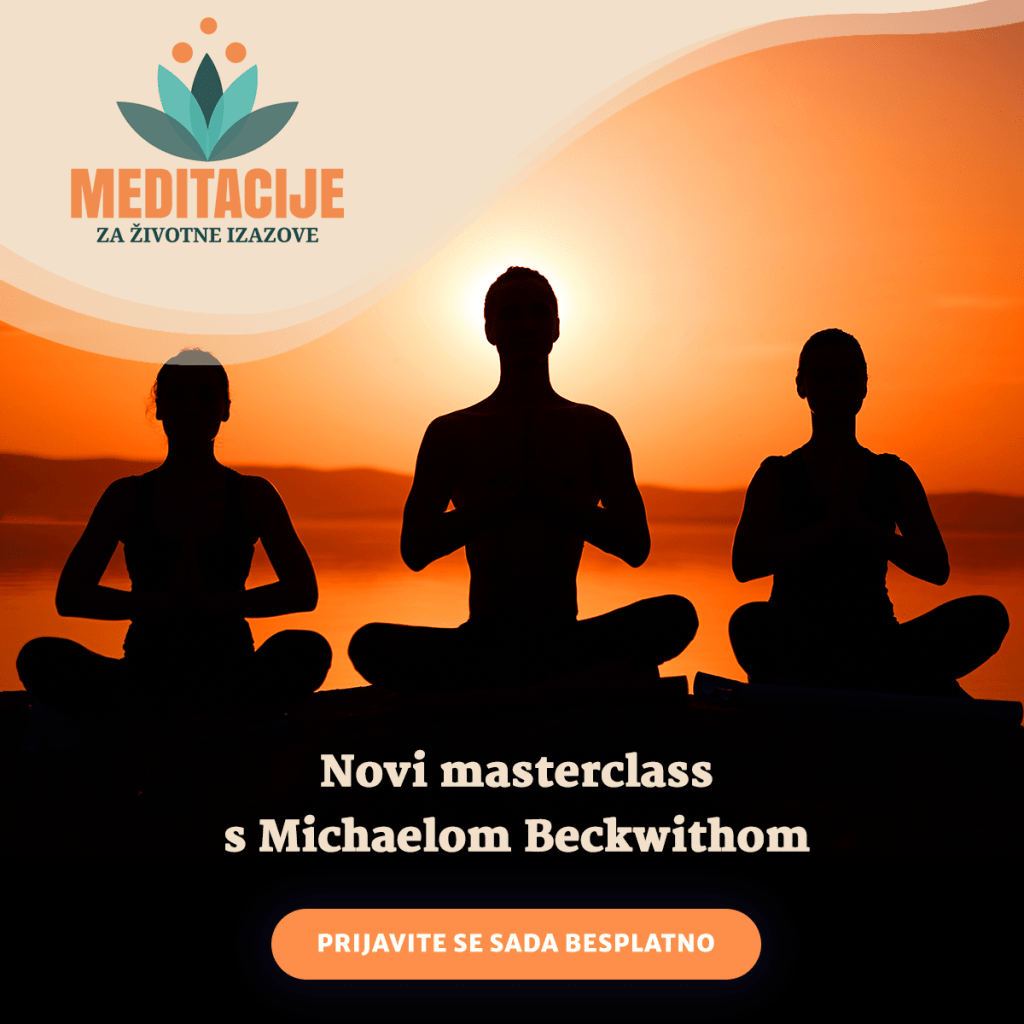 Kliknite Ovde da osigurajte svoje mesto na besplatnom masterclassu ✨
Glavna tema koje ćemo se dotaći je meditacije za životne izazove
✅ Šta je meditiranje kroz izazove? Kroz dve moćne meditacije, koje se fokusiraju na zdravlje i dobrobit,
naučite kako da preoblikujete i reprogramirate svoje razmišljanje na način koji može promeniti putanju
vašeg života
✅ Za ovaj online masterclass smo napravili posebnu radnu beležnicu koja će pružiti smernice o tome kako integrisati ova učenja u vaše vlastite prakse samorefleksije. Posvećen je onome što nas sve najviše dotiče. Steknite dublje razumevanje o tome šta dobrobit.
Prijavite se besplatno 👉  Ovde i budite deo toga.
Masterclass Michaela B. Beckwitha ulazi u srž onoga što znači živeti život neopterećen strahom.
Iskoristite moć meditacije
Što ako biste mogli da na izazove gledate kao na putokaze prema mestima u vama u kojima je potrebno isceljenje da bi se transformirali? Meditacija vam može pomoći da promenite svoju percepciju i izazove vidite u pozitivnijem svetlu. A kada se to dogodi, vaš se život transformiše!
"Univerzalna prisutnost, po zakonu, odgovara na svako pitanje koje postavite. Pitate se, šta je to u meni jedinstveno i darovito? I ako iskreno slušate, počećete osećati zov vlastite duše. Počećete čuti vlastiti unutrašnji poziv. Počećete čuti svoj pravi razlog zbog kojeg ste ovde na planeti." Michael B. Beckwith
Prijavite se besplatno 👉  Ovde.
Dobrodošli!
What Will I Learn?
Obrađuje dva najčešća životna izazova: strah i teskobu, zatim zdravlje i dobrobit
Očekuju vas dve moćne meditacije koje možete odmah isprobati
Proširite svoju svest o tome šta je dobrobit
Naučite meditiranje kroz izazove
Naučite da na životne izazove gledati kao na učitelje